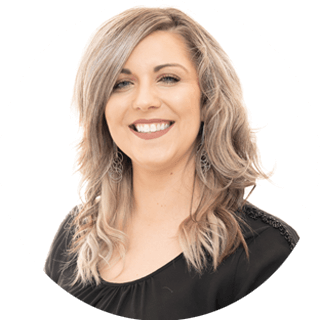 Sanela
Dental Assistant
Sanela originally came to our practice as student intern before graduating from Denver Dental Assistant School. Upon graduation, we immediately brought her on board as full time staff member and she has been a fantastic addition to our office ever since! Sanela was born in Bosnia and raised in Germany, so one of her many talents include being able to speak 3 languages. She is a mom to two young and very energetic boys and when she is not chasing around her kids, she and her husband love exploring their surroundings. While Sanela is rather new to the dental field, she is very excited to call Cherry Creek Dental Spa her home as she continues to expand her dental knowledge.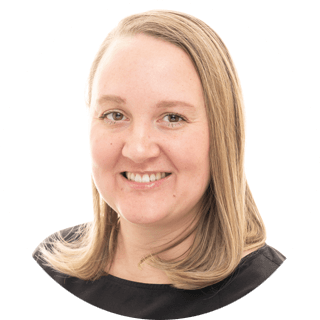 Alishia
Dental Assistant
Alishia is originally from Richmond, Virginia but moved to Denver just before she finished high school. Alisha has been in the dental field for over 14 years and has been an amazing team member since joining our growing practice. Her love and passion for patient education, care and attention to detail, help her make sure that each patient has the best care based on their individulal needs. Alishia has worked in dentistry both as a dental assistant and an insurance coordinator, and her ability to adapt to any sitution makes her a fantastic asset office. When not taking care of others at work, Alishia enjoys traveling and spending time with her husband and two children. She enjoys watrching her children excel in school and sports.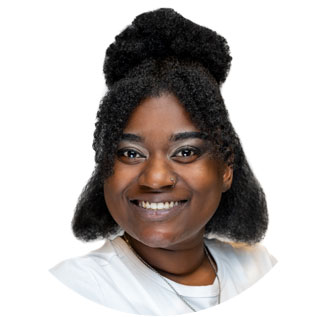 Daijah
Dental Assistant
Diajah is a Denver native and has been in the dental field for 5 years. She studied dental assisting through a job corps program on a Native American reservation in Montana. Daijah loves this field because she cherishes making connections with patients every day. She enjoys making her patients feel comfortable with her bubbly personality and positive attitude. In her spare time, she enjoys a good Netflix binge and spending time with her friends and family.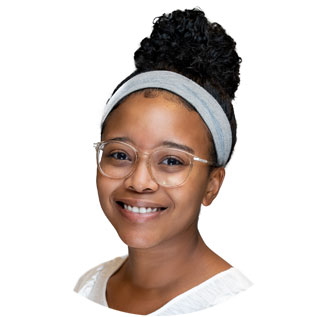 Auza
Dental Assistant
Auza is a Colorado native, but has lived in California, Mississippi, and Texas! She decided to go into the dental field after coming back to Denver a few years ago. Auza loves being able to help our patients achieve a beautiful and healthy smile. When she is not working, you can find her outside soaking up the sun or spending time with her family.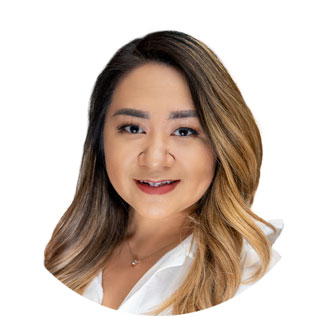 Vivian
Hygienist
Vivian was born in New York, but moved to Colorado when she was two years old. After graduating from high school in the Denver metro area, she attended the University of Colorado Denver and later attended the Dental Hygiene Program at Pueblo Community College as she pursued a career in dentistry. Vivian appreciates her role as a hygienist, and values her importance in helping patients stay happy and healthy. The most rewarding part of her job is seeing her patients take her advice and walk out of the office with a beautiful, healthy smile. When Vivian isn't at work, she finds balance in exercising regularly at the gym while also being a "foodie" around the city. She also loves to travel, play tennis, photography, and kayaking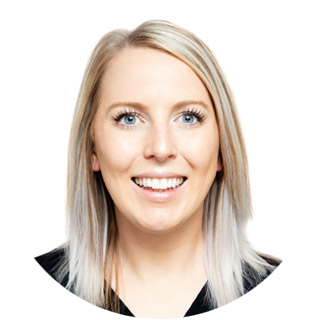 Meggan
Hygienist
Meggan is a Pacific Northwest Native, growing up in Eastern Washington. As a child she enjoyed the outdoors which continues into her adult life spending as much time as possible near the water. Meggan attended Eastern Washington University her senior year of high school as a running start student, where she completed her Bachelor's degree in Education. She decided to continue schooling at Columbia Basin College where she earned her Dental Hygiene degree in 2013. After working several years in Spokane WA she recently decided to relocate to Denver with her significant other. Meggan has a passion for dentistry and enjoys making each patients visit as fun and pain free as possible!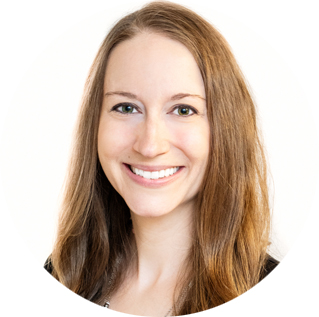 Jenna
Hygienist
Jenna was born and raised in a small farming town in CT. She then moved to Boston after high school to pursue a career as a dental hygienist. Jenna chose dental hygiene because she has a passion for helping others, both people and animals. While putting herself through hygiene school, she worked as a veterinary technician at a private clinic where she adopted her dog, Scooter, and two kitties, Munch and Beeker. After graduating with her bachelors degree, she worked as a hygienist full-time in Boston before moving to Denver in 2012. Jenna has been a dental hygienist for over 12 years and still enjoys every moment of it. She loves getting to know her patients so she can give them the best possible care to suit their individual needs. She has had a lot of experience with anxious patients and strives to make each individual as comfortable as possible during their visits. During her downtime, Jenna enjoys hiking, camping and pretty much anything that involves being outside with her dog. She also enjoys traveling, dancing, photography and happy hour!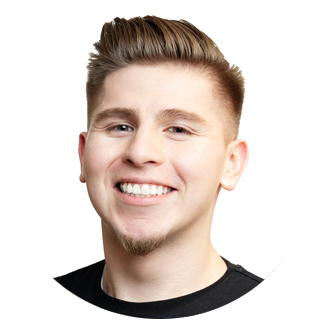 Eric
Hygienist
Eric is a native of Colorado and has been in the dental field for over 8 years. Eric graduated from dental hygiene school in 2014 and has been practicing hygiene since. Eric is currently in school studying to complete his biology degree with which he intends to use to continue his dental career, working towards his goal to become a dentist. Eric's passion and care for his work is evident as he loves the personal connection he has with each of his patients and the difference he can make with each appointment.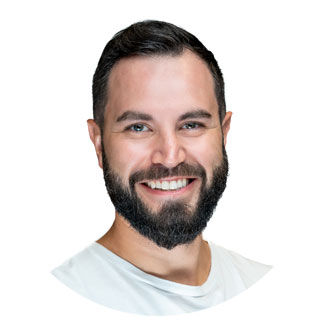 Brandon
Hygienist
Brandon grew up in Gary, Indiana located just outside of Chicago. He attended Purdue University for his general studies and graduated from Indiana University Northwest in 2014 with a Bachelor's of Science in Dental Hygiene. Brandon practiced hygiene in the Chicago area for 5 years until he moved out to Colorado in 2019. He loves Denver and enjoys skiing, tennis, basketball, and ultimate frisbee. Brandon's goal is to have his patients feel relaxed during their visits and that they leave the office with a confident smile!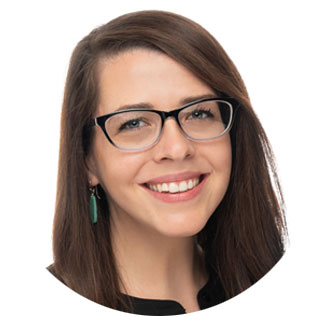 Gina
Treatment Coordinator
Gina was born and raised in upstate New York. There she began her career in the dentistry working as a treatment coordinator at the Eastman Institute for Oral Health at the University of Rochester. Next, Gina moved to Boston, Massachusetts, where she continued her growth in the field working as front office coordinator for a small, family owned practice. But to fulfill her love for the outdoors and live music, Gina decided to make one more relocation to Denver in 2019.
Now that Gina has found her new home here at Cherry Creek Dental Spa, she is excited to utilize her passion for helping people and creating connections to assist our patients as their treatment and insurance coordinator.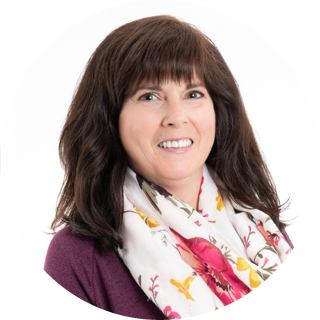 Barb
Administrative Assistant
Bio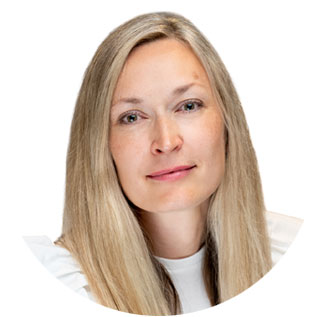 Zaiga
Insurance Coordinator
Zaiga was born in Latvia, a very small country in Northeast Europe. After finishing her Master's degree in German philology she went to visit her best friend in Ireland and ended up staying there for over 4 years. On one of her trips home to visit family, she met her husband at the airport, a couple years later they got married and moved to San Francisco together with their cat Bonnie. After spending 7 years in California, Zaiga and her little family decided to start a new chapter in their lives and moved to Denver. Outside of work Zaiga loves hiking, biking, skiing and just recently started a new hobby, macrame. Zaiga is very new to the dental field, but very excited to learn new things and help patients in any way she can.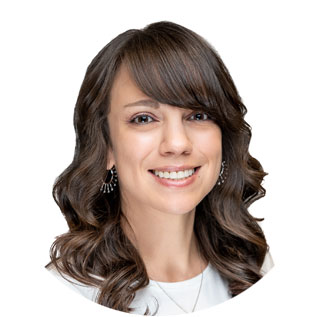 Nicole
Scheduling Coordinator
Nicole is a Colorado native and has been passionate about dentistry since she was a child. She spent a lot of time in the dental chair and became curious about the dental profession quickly.  Eventually, Nicole decided to study dental assisting at Pima Medical Institute and has worked in pediatric, general, and cosmetic dental offices. After nearly two decades of assisting, Nicole decided to move into the front office because she loves to make people feel at ease when they come to the dentist. In her free time, she enjoys hiking, camping, snowboarding, live music, dancing, cozying up with a good book, and spending time with her daughter.