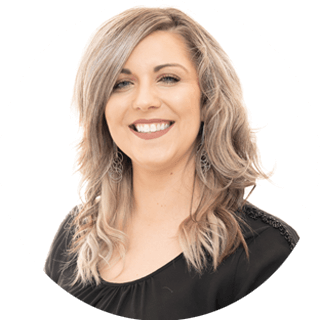 Sanela
Dental Assistant
Sanela originally came to our practice as student intern before graduating from Denver Dental Assistant School. Upon graduation, we immediately brought her on board as full time staff member and she has been a fantastic addition to our office ever since! Sanela was born in Bosnia and raised in Germany, so one of her many talents include being able to speak 3 languages. She is a mom to two young and very energetic boys and when she is not chasing around her kids, she and her husband love exploring their surroundings. While Sanela is rather new to the dental field, she is very excited to call Cherry Creek Dental Spa her home as she continues to expand her dental knowledge.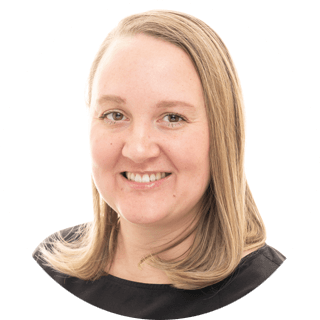 Alishia
Dental Assistant
Alishia is originally from Richmond, Virginia but moved to Denver just before she finished high school. Alisha has been in the dental field for over 20 years and has been an amazing team member since joining our growing practice. Her love and passion for patient education, care and attention to detail, help her make sure that each patient has the best care based on their individual needs. Alishia has worked in dentistry both as a dental assistant and an insurance coordinator, and her ability to adapt to any situation makes her a fantastic asset office. When not taking care of others at work, Alishia enjoys traveling, spending time with her two children, and watching them excel in school and sports.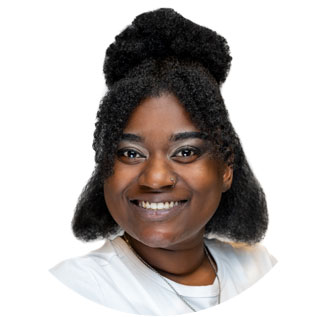 Daijah
Dental Assistant
Diajah is a Denver native and has been in the dental field for 5 years. She studied dental assisting through a job corps program on a Native American reservation in Montana. Daijah loves this field because she cherishes making connections with patients every day. She enjoys making her patients feel comfortable with her bubbly personality and positive attitude. In her spare time, she enjoys a good Netflix binge and spending time with her friends and family.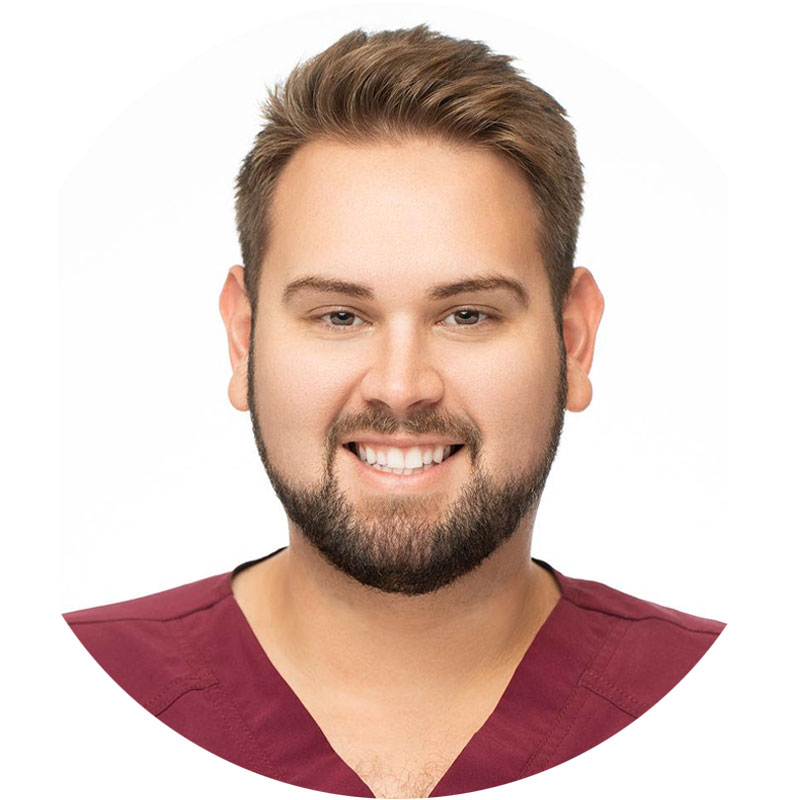 James
Dental Assistant
James is originally from a small town, Walla Walla Washington. He moved to Salt Lake City in 2015 where he studied Dental Assisting and developed his passion for the art of dentistry. After graduating, he worked with a non-profit for three years. During this time he experienced patients with extensive dental needs. Due to the nature of his work in non-profit, he has assisted over 70 dentists during his career. James moved to Denver in 2020 and is so excited to be here! He loves what Colorado has to offer. He has fallen in love with hiking, nature, and Denver.

Brianni
Dental Assitant
Brianni is a Colorado native. She has been in the dental industry for 4 years as an assistant, but also has a passion for dental hygiene. Brianni plans to further her education in dentistry by attending dental hygiene school in the future, and perhaps one day becoming a cosmetic dentist. Watching smiles transform brings her joy and she would love to be able to have a larger role in the process. Brianni makes sure each patient feels confident with their smile and overall oral health. When she's not at work, she spends time with her family and is the mother of two boys. She also enjoys boxing and traveling.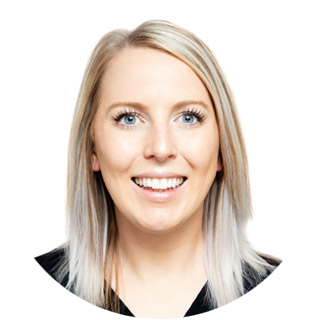 Meggan
Hygienist
Meggan is a Pacific Northwest Native, growing up in Eastern Washington. As a child she enjoyed the outdoors which continues into her adult life spending as much time as possible near the water. Meggan attended Eastern Washington University her senior year of high school as a running start student, where she completed her Bachelor's degree in Education. She decided to continue schooling at Columbia Basin College where she earned her Dental Hygiene degree in 2013. After working several years in Spokane WA she recently decided to relocate to Denver with her significant other. Meggan has a passion for dentistry and enjoys making each patients visit as fun and pain free as possible!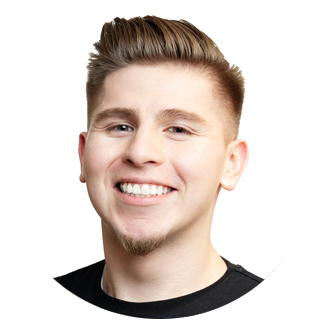 Eric
Hygienist
Eric is a native of Colorado and has been in the dental field for over 8 years. Eric graduated from dental hygiene school in 2014 and has been practicing hygiene since. Eric is currently in school studying to complete his biology degree with which he intends to use to continue his dental career, working towards his goal to become a dentist. Eric's passion and care for his work is evident as he loves the personal connection he has with each of his patients and the difference he can make with each appointment.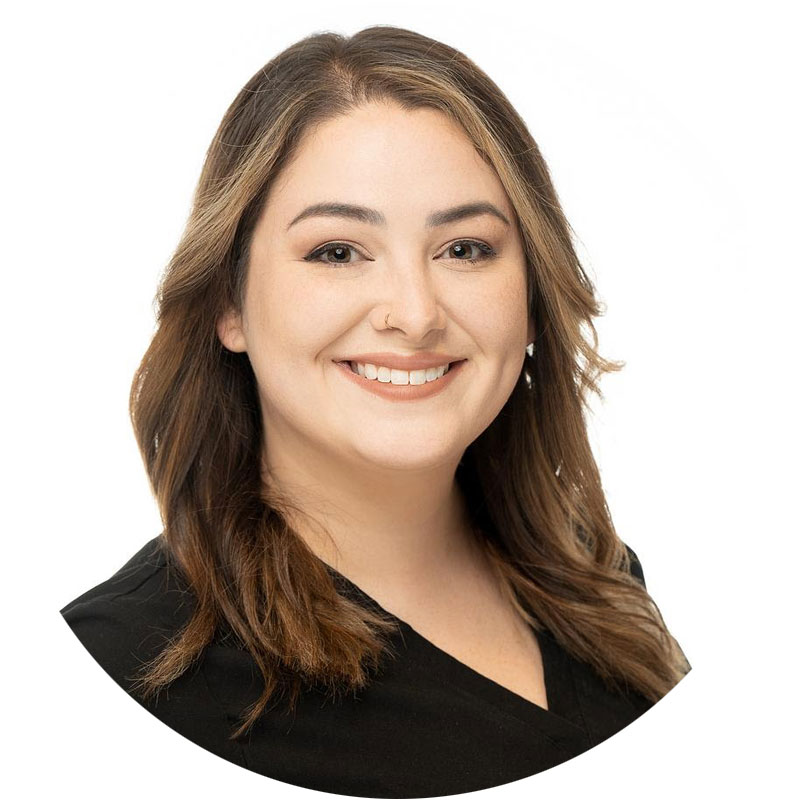 Selena
Hygienist
Selena was born and raised in a small town near southwest Georgia, where she studied to become a dental hygienist in 2019. In early 2022, she moved across the country to begin a new journey in Denver with her dog, Maney. Selena is passionate about hygiene and loves improving her patient's lives through their oral health. Her goal is to get to know and treat each patient's individual needs, keeping them comfortable and hopefully making them laugh along the way. Outside of work, Selena loves traveling, live music, and being surrounded by the people she loves.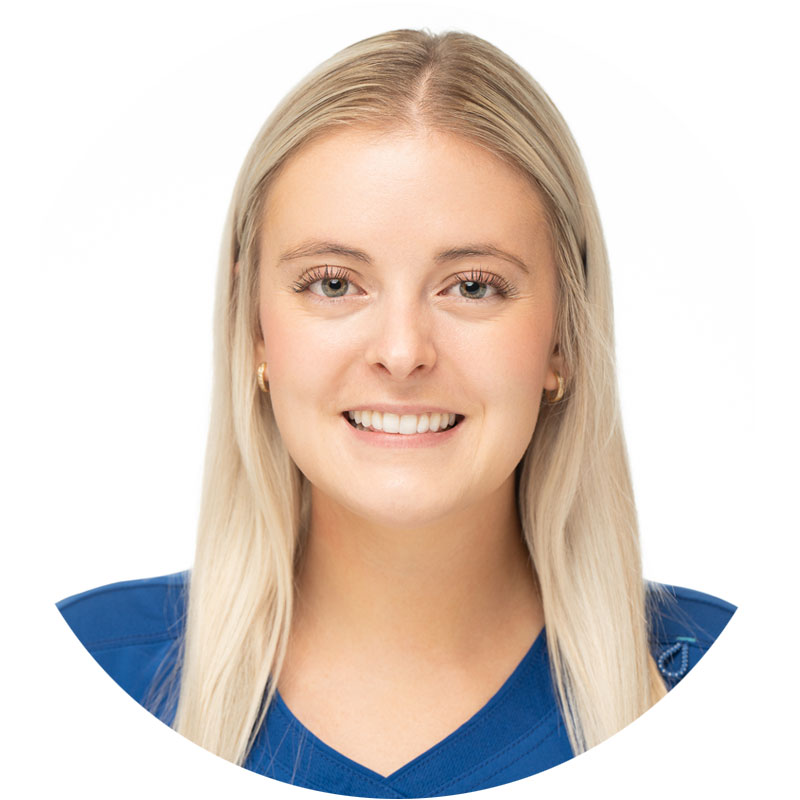 Brianna
Hygienist
Brianna is a Colorado native and loves everything this beautiful state has to offer. She always knew she wanted to be in the dental field and attended hygiene school at Community College of Denver right after graduating high school. Brianna also has a special interest in public health as she has a passion for both individual and community health through education in safety and disease prevention. She hopes her empathetic personality allows her to connect and share her compassion for overall health with each of her patients. In her free time, Brianna enjoys traveling, yoga, and being around animals.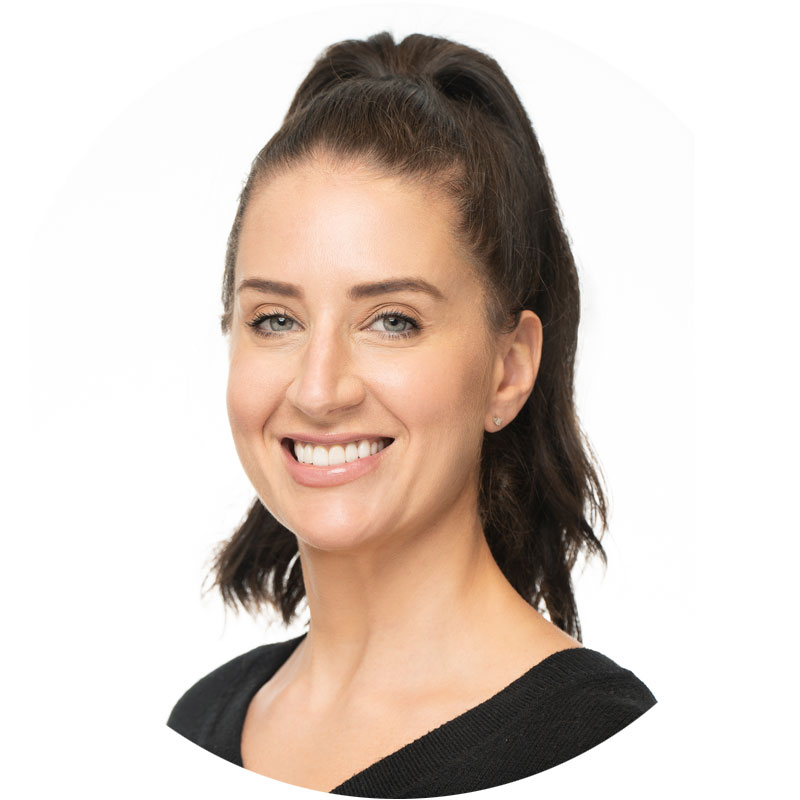 Stephanie
Hygienist
Stephanie has been practicing dental hygiene for 14 years. Originally from Alaska, she moved to Denver 13 years ago and loves everything Colorado has to offer. She loves being a hygienist and helping her patients achieve optimal oral health. She is known for her gentle touch and her ability to connect with patients. When not at the office, Stephanie enjoys working out, cooking, baking, and spending time outside with her dog Larry, friends, and family.

Katie
Hygienist
Katie is from Noblesville, Indiana. Starting her career in dentistry as an oral surgery assistant, Katie has over 7 years experience. During her time assisting, she fell in love with the dental field, which led her to hygiene school. Katie's goal is to be the hygienist her patient's look forward to seeing. She loves getting to know her patients and helping them feel comfortable in her chair. It brings Katie happiness to educate her patients on how to improve their smile and oral health. Katie recently moved to Denver, with her fiance and their bernedoodle puppy. In her free time, she enjoys exploring her new home, finding great restaurants, meeting new people, and hiking!

Jordan
Sterile Technician
Jordan recently graduated from high school in May 2023. She works behind the scenes in our office as a sterile tech, making sure the office runs smoothly. After working in our office this past summer, she decided to pursue a career in Dental Hygiene and will be starting her pre-reqs this fall! Jordan is following her mother's footsteps by pursuing a career in dentistry  —  Jordan is the daughter of Alishia, our lead dental assistant. When not in school or working, Jordan enjoys spending time with her family and friends. She also loves to travel with her mom and brother – they love a good cruise and sunshine!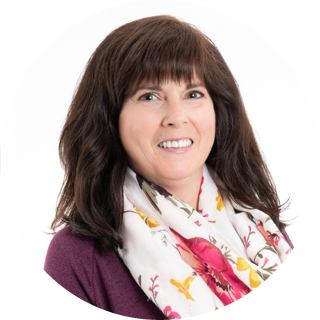 Barb
Administrative Assistant
Barb has been in dentistry for 34 years! She began her journey as an assistant and eventually moved from the back to the front of the office. Barb has had experience in just about every role in the dental office, which is what makes her so special. We love her because she genuinely cares about patient experience and the quality of care provided. Dr. Melissa immediately knew she was a great fit to help open Cherry Creek Dental Spa in 2018! Barb has been so important to the growth and success of this practice and we are lucky to have her. In her spare time, she enjoys cooking, hiking, and spending time with her children.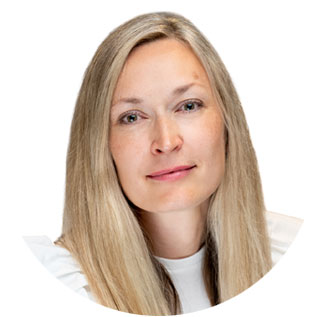 Zaiga
Insurance Coordinator
Zaiga was born in Latvia, a very small country in Northeast Europe. After finishing her Master's degree in German philology she went to visit her best friend in Ireland and ended up staying there for over 4 years. On one of her trips home to visit family, she met her husband at the airport, a couple years later they got married and moved to San Francisco together with their cat Bonnie. After spending 7 years in California, Zaiga and her little family decided to start a new chapter in their lives and moved to Denver. Outside of work Zaiga loves hiking, biking, skiing and just recently started a new hobby, macrame. Zaiga is very new to the dental field, but very excited to learn new things and help patients in any way she can.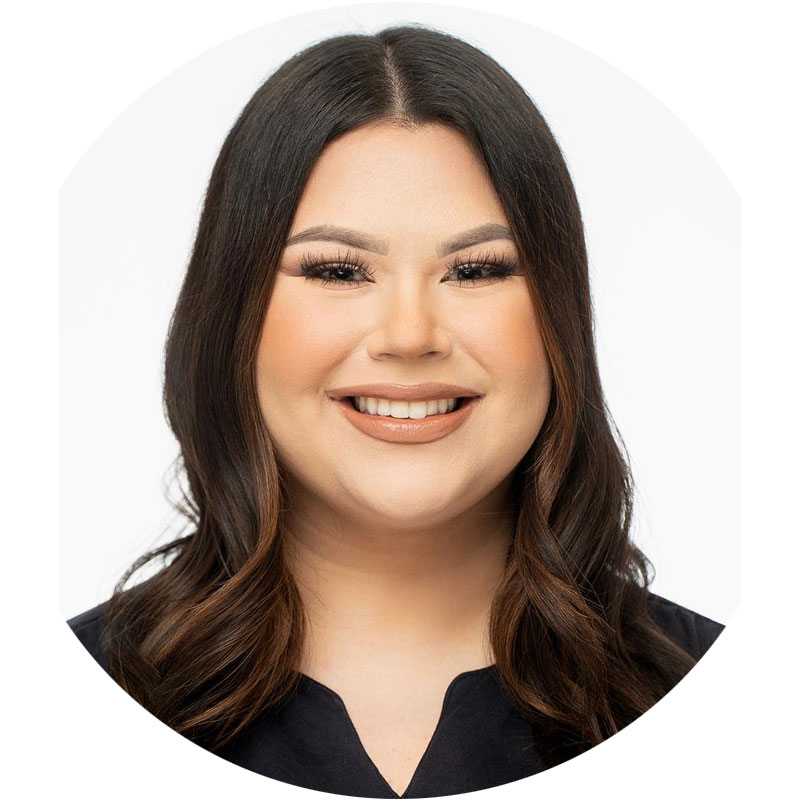 Kenzie
Treatment Coordinator
Kenzie is our treatment coordinator. She is a Denver native and has over 7 years of experience in the dental field. From working as a surgical assistant to the front desk, Kenzie knows how to make sure patients are comfortable in the office and educated on their treatment plans. Kenzie's dream job is becoming a hygienist so that she can help her patient's achieve their oral health goals. When Kenzie is not working she likes to attend concerts, sporting events, spend time with family, and hang out with her fur baby, Louie! 
Amanda
Treatment Coordinator
Originally from Texas, Amanda relocated to Denver in December of 2022. In 2010, she jumped at the opportunity to work in the dental industry because she enjoys working with people and she has loved it ever since. When Amanda is not working, she attends school part-time and enjoys exploring the Denver area or hiking with her boyfriend and their 13-year-old black lab, Reggie.