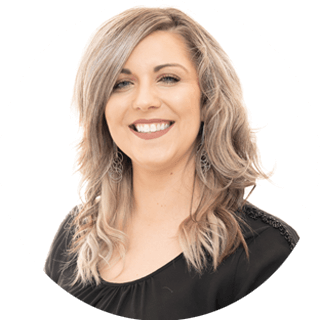 Sanela
Dental Assistant
Sanela originally came to our practice as student intern before graduating from Denver Dental Assistant School. Upon graduation, we immediately brought her on board as full time staff member and she has been a fantastic addition to our office ever since! Sanela was born in Bosnia and raised in Germany, so one of her many talents include being able to speak 3 languages. She is a mom to two young and very energetic boys and when she is not chasing around her kids, she and her husband love exploring their surroundings. While Sanela is rather new to the dental field, she is very excited to call Cherry Creek Dental Spa her home as she continues to expand her dental knowledge.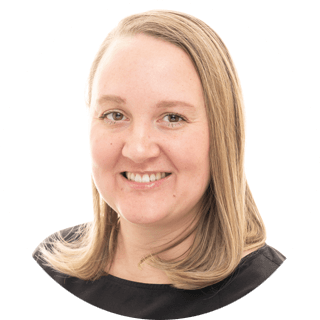 Alishia
Dental Assistant
Alishia is originally from Richmond, Virginia but moved to Denver just before she finished high school. Alisha has been in the dental field for over 14 years and has been an amazing team member since joining our growing practice. Her love and passion for patient education, care and attention to detail, help her make sure that each patient has the best care based on their individulal needs. Alishia has worked in dentistry both as a dental assistant and an insurance coordinator, and her ability to adapt to any sitution makes her a fantastic asset office. When not taking care of others at work, Alishia enjoys traveling and spending time with her husband and two children. She enjoys watrching her children excel in school and sports.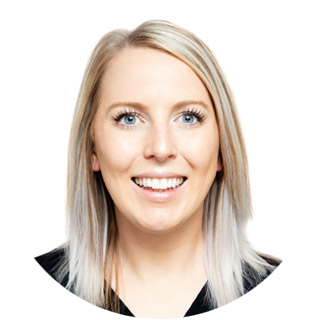 Meggan
Hygienist
Meggan is a Pacific Northwest Native, growing up in Eastern Washington. As a child she enjoyed the outdoors which continues into her adult life spending as much time as possible near the water. Meggan attended Eastern Washington University her senior year of high school as a running start student, where she completed her Bachelor's degree in Education. She decided to continue schooling at Columbia Basin College where she earned her Dental Hygiene degree in 2013. After working several years in Spokane WA she recently decided to relocate to Denver with her significant other. Meggan has a passion for dentistry and enjoys making each patients visit as fun and pain free as possible!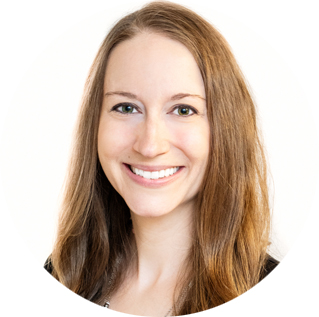 Jenna
Hygienist
Jenna was born and raised in a small farming town in CT. She then moved to Boston after high school to pursue a career as a dental hygienist. Jenna chose dental hygiene because she has a passion for helping others, both people and animals. While putting herself through hygiene school, she worked as a veterinary technician at a private clinic where she adopted her dog, Scooter, and two kitties, Munch and Beeker. After graduating with her bachelors degree, she worked as a hygienist full-time in Boston before moving to Denver in 2012. Jenna has been a dental hygienist for over 12 years and still enjoys every moment of it. She loves getting to know her patients so she can give them the best possible care to suit their individual needs. She has had a lot of experience with anxious patients and strives to make each individual as comfortable as possible during their visits. During her downtime, Jenna enjoys hiking, camping and pretty much anything that involves being outside with her dog. She also enjoys traveling, dancing, photography and happy hour!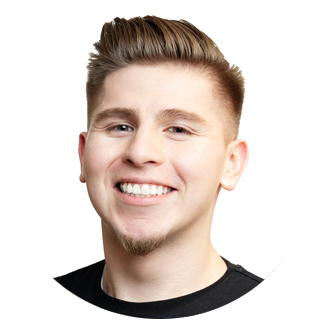 Eric
Hygienist
Eric is a native of Colorado and has been in the dental field for over 8 years. Eric graduated from dental hygiene school in 2014 and has been practicing hygiene since. Eric is currently in school studying to complete his biology degree with which he intends to use to continue his dental career, working towards his goal to become a dentist. Eric's passion and care for his work is evident as he loves the personal connection he has with each of his patients and the difference he can make with each appointment.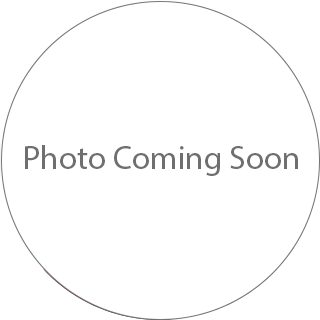 Kirstie Hendrix
Insurance Coordinator
Coming soon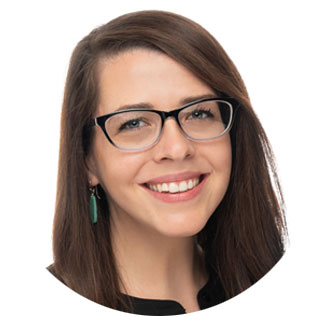 Gina
Treatment Coordinator
Gina was born and raised in upstate New York. There she began her career in the dentistry working as a treatment coordinator at the Eastman Institute for Oral Health at the University of Rochester. Next, Gina moved to Boston, Massachusetts, where she continued her growth in the field working as front office coordinator for a small, family owned practice. But to fulfill her love for the outdoors and live music, Gina decided to make one more relocation to Denver in 2019.
Now that Gina has found her new home here at Cherry Creek Dental Spa, she is excited to utilize her passion for helping people and creating connections to assist our patients as their treatment and insurance coordinator.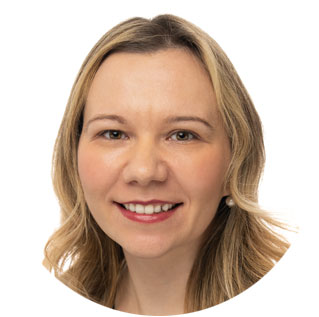 Selena
Dental Assistant
Selena was born and raised in Serbia. Growing up, she was always playing with all the different materials in my mother's dental lab. Fascinated by her work, Selena later decided to follow in her mother's footsteps and become a dental technician.
After moving to Miami, Florida, she had the opportunity to be trained to produce different appliances for TMD at a high-end aesthetic dental laboratory specialized in neuromuscular dentistry. After many years living in Miami, a change of scenery was due, so Selena and her husband decided to move to Denver where she attended Colorado School of Dental Assisting. Immediately following graduation, Selena was hired to join our team at Cherry Creek Dental Spa.
In Selena's spare time, she enjoys hiking and biking with her husband, crafting homemade oils and boosting her well-being by practicing reiki and meditation.
Through her love of self-development books, she often attends personal growth seminars, where she can continue to educate and empower herself to help her loved ones.