Porcelain Veneers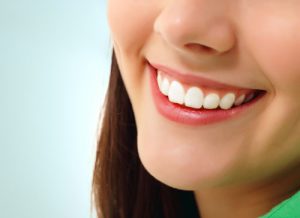 A lot of people are not satisfied with the appearance of their teeth. But you don't need a dental crown to cover up an imperfection. For prominent front teeth that don't look as good as they should, there's always porcelain veneers.
Why Use Porcelain Veneers?
Veneers can be used to cover up several types of cosmetic issues with your front teeth, so that you can have a great-looking smile. It can make your teeth look whiter. It can cover up gaps between teeth, chips, and having too much gum showing. If you have a row of teeth with uneven sizes, veneers can change that into a row of evenly sized teeth.
The procedure doesn't take too much time, either and it won't require as much preparation as compared to getting a dental crown. It's easy to get used to having it on your teeth, as veneers are just wafer-thin.
Why Use Porcelain?
While it's possible to have veneers made from other materials, porcelain is commonly used for very good reasons.
Porcelain veneers resist staining better than resin veneers. So this is great if you tend to drink coffee and tea, or if you smoke cigarettes or cigars.
Your gum tissue doesn't react negatively to the porcelain material.
Porcelain can look very natural, so that people right in front of you don't even think that you're wearing veneers to cover your teeth. In fact, porcelain even mimics the way natural teeth can reflect light. This means your teeth won't look shiny and fake.
Porcelain Veneer Maintenance
Taking care of your veneers is actually not all that complicated. Basically, you just take care of them like you would your natural teeth. Your best bet for fluoride toothpaste is something non-abrasive. You can just brush and floss your teeth naturally, while you come to our dental office on a regular basis. On those visits, your veneers can receive a special polishing procedure using a specially formulated non-abrasive paste.
It's not a good idea to grind your teeth when you wear veneers. If you do this often or when you sleep at night, we can prescribe a special mouth guard you can use to avoid damaging your veneers, as well as your other teeth.
Veneers are a quick and simple answer to a beautiful smile. Call our office to see if it's the most suitable option for you.