Crowns and Bridges
Your smile is one of the first things people notice about you. Having a bright and confident smile makes you more confident and personable. But if you have missing or broken teeth, you may not be comfortable flashing a smile.
Here at Cherry Creek Dental Spa, we are fully committed to helping our patients maintain a beautiful smile. We can restore the appearance and function of teeth using crowns and bridges.
What are Crowns and Bridges?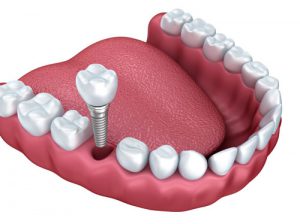 Dental crowns are helpful in covering up damaged teeth and protecting teeth from breaking. If a tooth is cracked or discolored, a dental crown can be placed over it to hide any imperfections and at the same time, strengthen the damaged tooth so it can retain its function.
A dental bridge, on the other hand, is used to fill in gaps caused by missing teeth. It's critical that gaps are filled in so that neighboring teeth do not shift into the empty space, which may result in problems with your bite, TMJ disorder and gum disease. Dental crowns and bridges are usually made of porcelain or ceramic.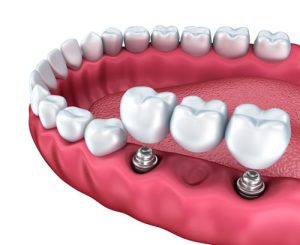 To find out if you're a suitable candidate for dental crowns and/or bridges, Dr. Goodpaster will perform a thorough assessment of your damaged teeth. She will then prepare the area that needs a crown (or a bridge) and create an impression of the missing teeth (and neighboring teeth). We will then send it to a laboratory where your crown/bridge will be made. You will be fitted with a temporary crown/bridge until your next appointment (when the permanent crown or bridge is ready).
We strive to make each procedure as comfortable as possible for our patients. When preparing the bridge or crown, we make sure that the area is completely numb so our patients feel comfortable throughout the entire appointment with no pain.
Bringing Back Your Confident Smile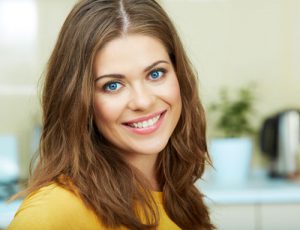 Dental crowns and bridges are effective, long-lasting and safe solutions for people with broken, cracked, missing or discolored teeth. And with proper care, they can last for many, many years. Take the first step in restoring your healthy smile. Call our office to schedule an appointment today.