Dentures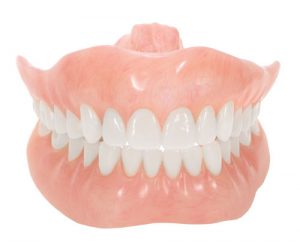 There are a handful of reasons why people lose some or all of their teeth. But regardless of the cause, one thing's for certain: it's never easy to lose one's teeth. Missing teeth can lead to all sorts of problems. To start with, it will make chewing and speaking difficult. Missing teeth can also lead to self-esteem issues and it may even affect a person's overall health. If you're missing many teeth, we at Cherry Creek Dental Spa may recommend dentures.
The beauty of dentures is that they are very functional and comfortable. Today's modern dentures look very similar to natural teeth and no one will suspect you're wearing false teeth.
Preparation and Placement of Dentures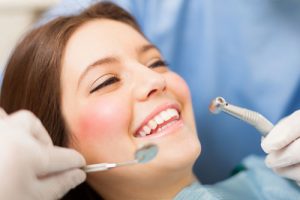 On your first appointment, we will evaluate whether you're a suitable candidate for dentures. Dr. Goodpaster will examine the bone structure in your mouth as well as your gums and teeth to determine the best treatment plan for you. The area will then be prepared for the dentures and an impression of the gums will be made and sent to a laboratory to ensure that your dentures fit perfectly. Once your dentures are ready, you will return to our office so the new dentures can be fitted and adjusted as needed.
1. Conventional Full Denture
This denture is for patients who have lost all their teeth or need to have any remaining teeth extracted. The tissues will need to fully heal before dentures can be placed. Sometimes the healing period can take up to 12 months.
2. Immediate Full Denture
This denture can be immediately placed after all the teeth are extracted. Your dentist will make impressions before extracting the teeth so that the dentures will already be available right after.
3. Partial Denture
This type of denture is ideal if you still have many healthy teeth. It rests on a framework (usually metal) that attaches to your natural teeth. Unlike bridges, partial dentures are removable.
Caring for Your New Smile
Dentures can last for many, many years with proper care and maintenance. It's important to practice good dental hygiene to avoid oral irritation and infection.
Remove your dentures every night and brush your palate, tongue and gums using a soft bristle brush. You should also clean your dentures each night to remove plaque and debris and then soak it in a cleansing solution prescribed by your dentist.
It will take sometime before you can adjust to your dentures and in the first few days, you may experience some discomfort. This is normal. However, if soreness and irritation persist, you need to let us know.
Let Cherry Creek Dental Spa bring back your smile. Please call our office to schedule an appointment.