Teeth Whitening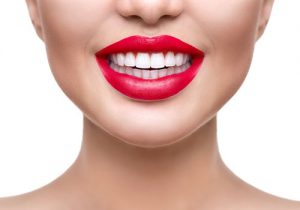 Having a confident and beautiful smile can make a world of difference. Aside from making your smile look significantly better, teeth whitening can also boost your confidence. At Cherry Creek Dental Spa, we offer in-office teeth whitening and take-home teeth whitening for patients who want to brighten their smile. In-office whitening is deemed as the safest way to whiten the teeth. 
Your diet, genetics, and lifestyle can severely affect the appearance of your teeth. Some people have yellowish and stained teeth that won't be easily remedied with regular brushing and dental cleaning. If you're looking for a simple solution to discolored teeth, we at Cherry Creek Dental Spa may recommend teeth whitening.
While yellow and stained teeth are often caused by poor hygiene or diet, there are also cases where the discoloration can be caused by other things. Your teeth can also become yellow because of the thinning enamel, causing the dentin (the layer beneath the enamel) to show. They also may be yellow due to tartar build up or fluorosis. These are conditions that you might want to address right away as they can cause further damage and health complications.
Of course, there's also nothing wrong with whitening your teeth for aesthetic purposes. Looking better can easily boost your self-esteem and confidence.
Such problems can easily be addressed by teeth whitening procedures and products. With these solutions, you'll be able to significantly improve the appearance of your teeth.
What to Expect
There are a few options that you can choose from if you want to whiten your teeth. As experts, however, we recommend consulting a doctor instead of using DIY whitening kits. Some of these are not FDA-approved and have up to 300 times the recommended limit of hydrogen peroxide in their formulation, which can lead to unwanted side effects, such as tooth and gum sensitivity.
There are guaranteed safe and effective teeth whitening kits we can recommend or you may want to consider in-office whitening for faster results.
If you want to enhance your smile, teeth whitening may just be what you need. It's one of the simplest and cost-effective solutions to give your appearance a boost. Call our office for a consultation so we can discuss with you all available options.